Rhodochrosite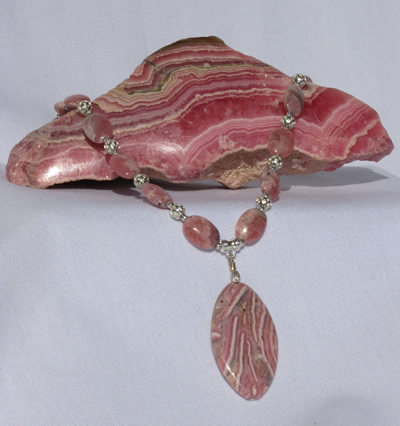 Dark pink and pale pink, gray and white banding provide the beauty of the elegant rhodochrosite drop. Irregular tumbled stones create a casual elegance in this princess length necklace.
The pink color of rhodochrosite is caused by oxidation in the element manganese. It collects in hollows and cysts in the rock and often forms the highly prized pink and white banding.
Source: Argentina, Peru, U.S.
Mythology: Encourages a positive, enthusiastic attitude toward life. Draws love to the wearer.