Botswana Agate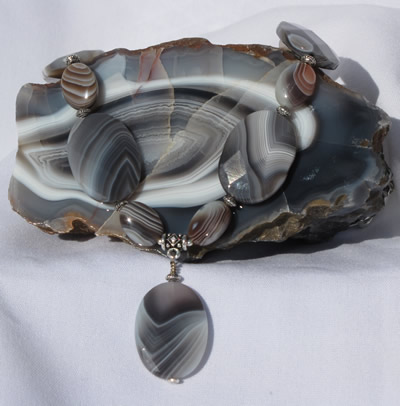 Elegant 18" princess length necklace featuring faceted oval stones of highly banded and patterned Botswana Agate in subtle tones of gray, black, brown and white.
Botswana agate is formed in volcanic rock. It obtains its banded appearance through the deposit of various minerals in the layers. Colors range from grays to pinks.
Source: Botswana, Africa
Mythology: High reputation as a protective and good luck stone.