Amethyst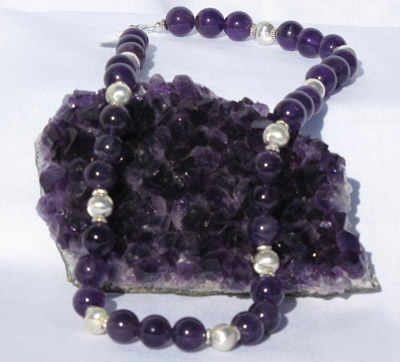 Understated elegance is the word for this princess length amethyst necklace featuring 8mm round stones. The deep purple tones suggest refinement and self-assuredness. Touches of etched silver rounds highlight the reflection of these stunning stones.
Amethyst belongs to the quartz group that form large, visible crystals. It is mainly formed by gas bubbles in volcanic rock.
Source: Brazil, Uruguay and other locations.
Mythology: The Greek name for amethyst means "non-inebriated". Highly prized for its clearing effect, amethyst encourages constant spiritual wakefulness.