2014 GLG Natural Gemstone Jewelry Show Dates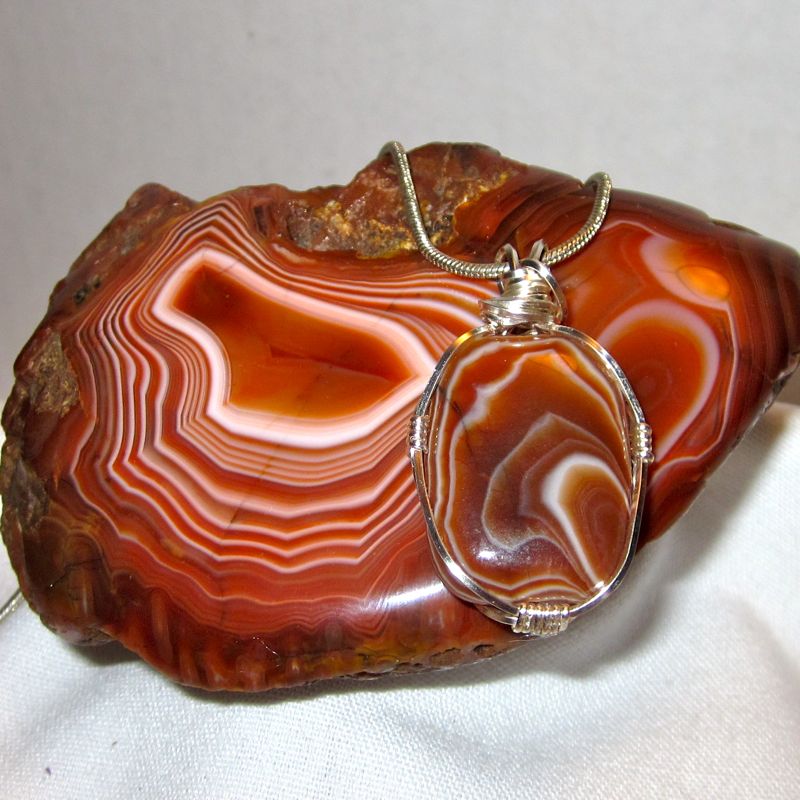 December 2014
St. Joseph Hospital Holiday Gift Show
December 2, 2014
GLG will be at St. Joseph's Hospital Holiday Gift Show at St. Joseph's Hospital, 45 W. 10th St., 3M Center, St. Paul, MN. DECEMBER 2 only! 9AM-5PM The touch of natural stone creations always brings us closer to nature. Enjoy our mini-collections and Lake Superior Water Washed Stone collection + Agate & Stained Glass Creations! Natural Stone Jewelry - the perfect gift!

GLG at the 36th Annual Landmark Center Holiday Bazaar
December 5, 2014
Dec. 4, 5, 6. Just in time for amazing holiday shopping with GLG Jewelry & Rock Shop at the Landmark Holiday Bazaar, 75 5th St W , St Paul, MN. We're located on the 3rd floor, Historic Court Room 326. Thursday, Friday 10-8, Sat. 10-5 Shop our brightest holiday collection of necklaces, earrings, pendants and bracelets. New Larimar Collection! Dentritic Opal! Turquoise! Wire wrapped crystal collection! Shop till you drop! Happy Holidays

January 2015
GLG at the 2015 Tucson Gem and Mineral Show!
January 29, 2015
Tucson hosts the largest gem and mineral show around. For 3 weeks, Tucson becomes the International Hub for gem and mineral dealers from around the world. Yes, we'll be there searching out the finest products to showcase at our 2015 shows! Stay tuned for more updates! Happy New Year!


February 2015
March 2015
April 2015
SCI-Lake Superior Chapter Annual Fundraiser
April 3-4 2015
This year's SCI fundraiser will be held held at the Grand Casino, Hinkley, MN. on April 3/4. We'll have our spectacular spring collection of jewelry plus new minerals and specimens for the show. Check the SCI Lake Superior Chapter website for more information and to make reservations for this event.


May 2015
June 2015
GLG AT WHITE BEAR LAKE MARKETFEST ANNUAL SUMMER FESTIVAL
JUNE 18, 2015
WE'RE BACK! Visit GLG JEWELRY & FINE AGATES each Thursday at the annual summer festival MARKETFEST downtown WHITE BEAR LAKE for 7 Thursday evenings rain or shine from 6-9pm. Begins Thursday JUNE 18. Your chance to get great minerals, agates, geodes, & lots of new necklaces, earrings, bracelets and more. Each Thursday we'll bring new items. Come early for the best selections. Lots of food, live entertainment, demonstrations, & more. MISSED OUR SHOP? THIS IS YOUR OPPORTUNITY TO SEE US AGAIN!!








July 2015
GLG at 2014 Anoka Riverfest Craft Fair
July 11, 2015
GLG Jewelry & Fine Agate will exhibit at the 2015 Anoka Riverfest Fair. ONLY JURIED HAND-CRAFTED items are allowed. See our GLG exclusive HANDMADE one-of-a-kind necklaces, earrings, bracelets PLUS Gary's polished lapidary specimens, including top-quality agates and agate jewelry. Free parking/admission! 9:00 a.m. to 5:00 p.m. in Historic Downtown Anoka, MN


August 2015
September 2015
2015 DENVER TRADE SHOW!
September 6, 2015
THIS IS THE BIG ONE! GLG Jewelry & Fine Agates will return to the fabulous 2015 Denver Gem and Mineral Show. Find us at the Denver Coliseum Arena for 9 big days- 9AM to 6PM daily! We'll bring our best! Laguna, Botswana, Blue Lace, Lake Superior, Brazilian and MORE! We'll have stunning jewelry lines for each agate PLUS super surprises. The Coliseum is open to the public for both wholesale and retail sales. We look forward to seeing YOU!
October 2015
November 2015